Why Polished Concrete?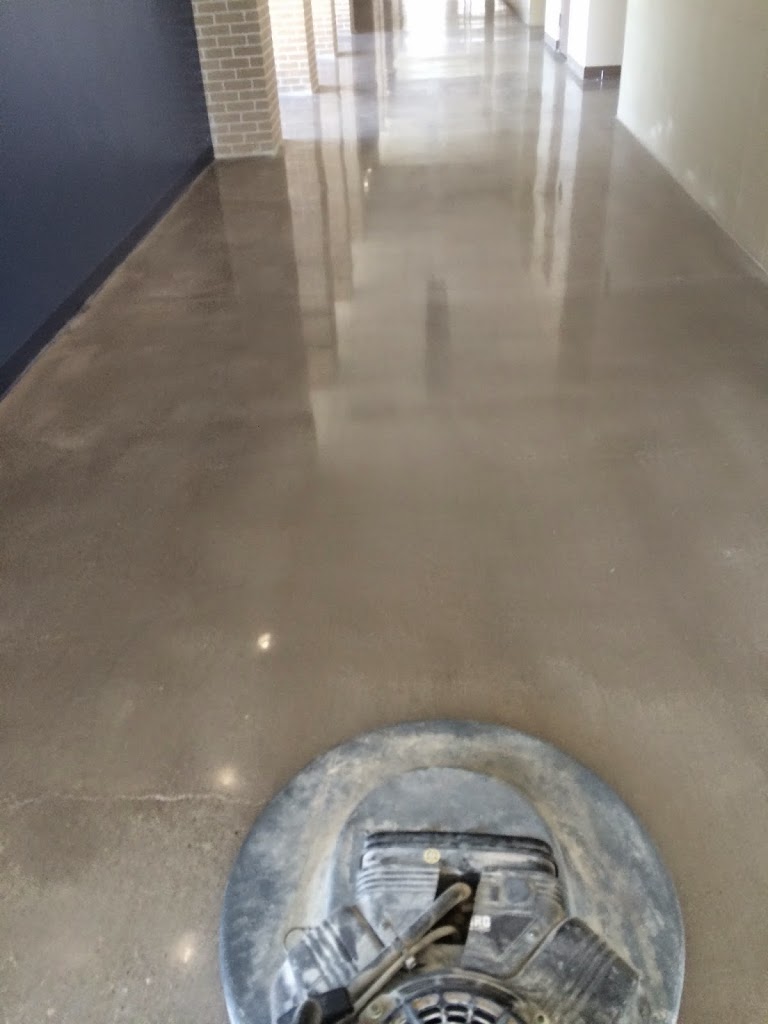 Concrete has long been known for its durability and cost efficiency. Polished concrete is a smart alternative to other flooring materials because of several significant factors: lower maintenance, aesthetics, durability and ultimately, lower total cost. Polished concrete's superior durability and low maintenance have made it an exceptional finish for retail stores, restaurants, warehouses, manufacturing plants, office facilities, schools and churches.
Polished concrete floors are remarkable in appearance. There are a variety of colors available to stain the polished floor. There are also numerous levels of sheen depending on the degree of reflectivity and shine that is desired. In addition to the shine there are endless ways to customize your polished concrete floors. With a polished floor, the replacement of worn out flooring becomes a thing of the past. They are ground, densified and sealed to be foot traffic-friendly as well as resistant to spills of most liquids and oils alike.
Maintenance on a polished floor is minimal, which ultimately reduces costs associated with keeping floors clean, durable and reflective of the sparkling environment. Polished concrete requires very little cleaning, other than a daily dust mopping.  Sand, abrasive soils, dirt and salts can wear through the guard and cause your floors to appear less reflective over time. In order to promote the longevity of the shine of your polished concrete flooring, it may be necessary to buff the floor with a high speed burnisher equipped with a diamond impregnated burnishing pad occasionally.